After Hours: Lucky Strike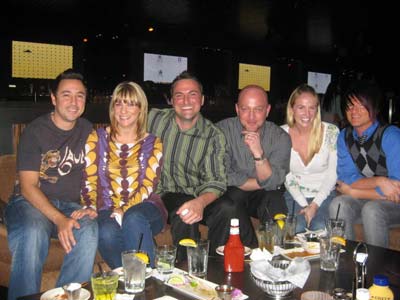 The Pussy & Pooch team are known to create a fun unique experience in store, but what happens after hours? The vibrant crew can be seen at hot spots in Los Angeles having fun and sharing good times.
Recently the team had a bowling affair at Lucky Strike, a part of the new LA LIVE center in downtown Los Angeles. Great chow, beverages and an ultra hip bowling alley/bar club shook up the night as the team bonded, boogied and the (sort of) closet bowling champions emerged. Barking up good times wherever they go, the team is out and about outside of Pussy & Pooch having a blast.
See the pics of P&P at Lucky Strike Here : After Hours Lucky Strike Photo Album