Preston Casanova visits as meat inspector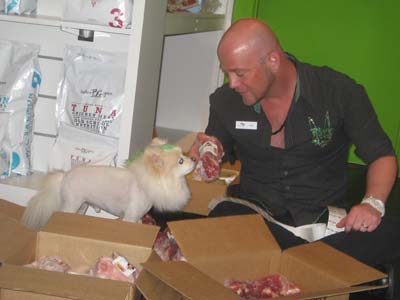 Preston Casanova from Preston's Planet and CBS's Greatest American Dog came in for a visit. Preston performed some of his new tricks, including riding a skateboard! See him here sporting a fun green mohawk - P&P colors of course.
However his visit was not all fun and games. He doubled as a Meat Inspector and watched Lee price and stock the freezer with new meaty treats. Preston took home a nice bone and gave us an "A Rating". Thanks Preston and enjoy!
Come into P&P to see all the healthy food and bones inside our freezers. Our staff can assist you to learn more about healthy foods and options for your pets.